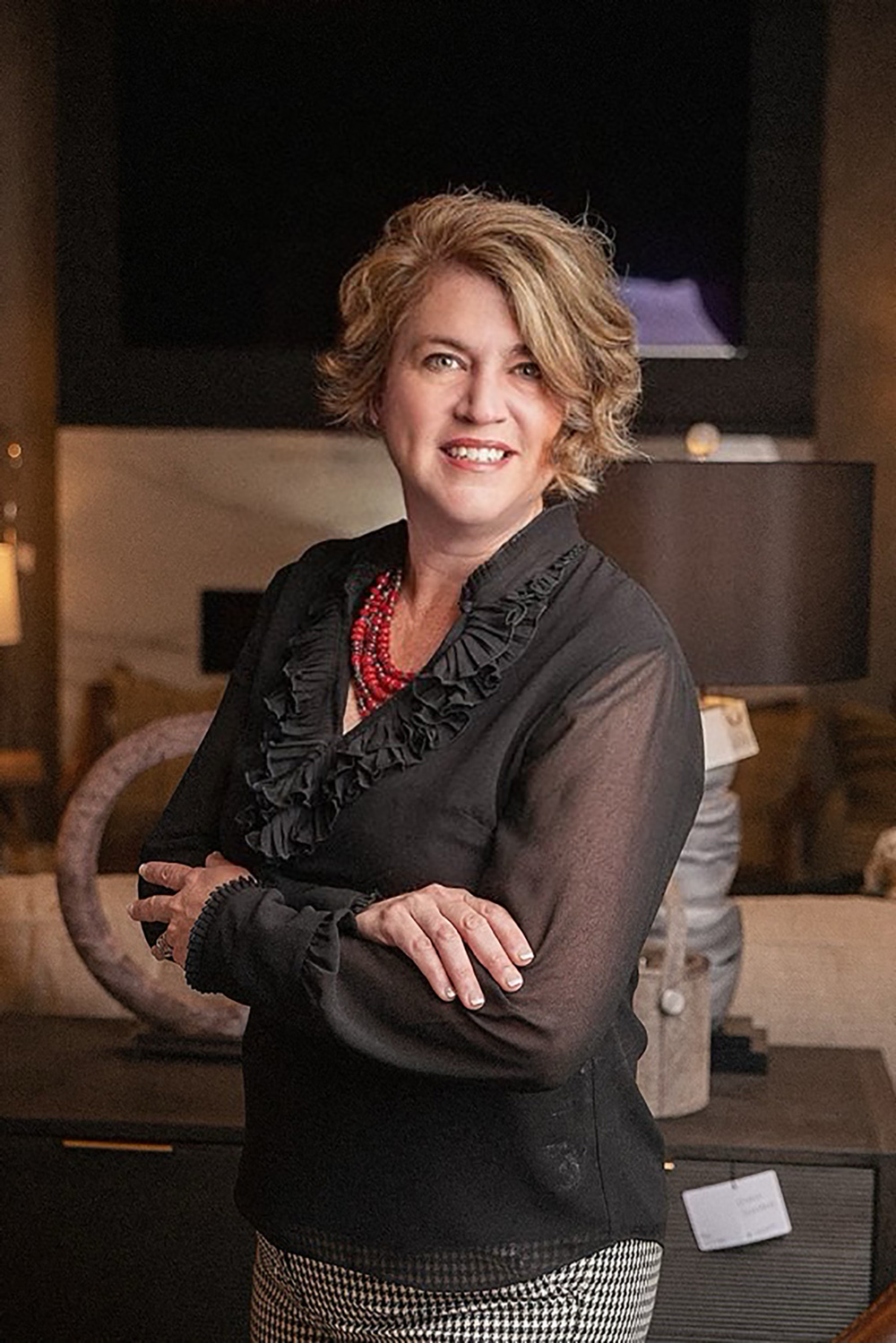 Andrea Leirstein was born and raised in Livonia, MI, and has made Petoskey her home since 2003. She is a recent graduate of North Central Michigan College and now an empty nester of her 3 daughters.
Andrea's passion for design grew from helping her customers find their perfect mix of style and functionality while working at Reid Furniture. Her 24 years in customer service has lent her a great deal of knowledge in helping work together with her customers to complete the look they have envisioned.  Andrea works the sales floor here at Quiet Moose Home looking to help our customers create a space that truly feels like home. She focuses on the needs of the individual she is working with, and uses her experience and adventurous world view to help create beautiful designs for every customer that compliment their own unique personality.
Keeping busy, she enjoys biking, hiking, exploring new towns and cities with her husband, Matt, of 26 years as well as their 2 dogs. She is a ball of fun that loves every minute of what she does.
EMAIL: andrea@quietmoose.com
MOBILE: 231-330-1842
STORE: 231-348-5353