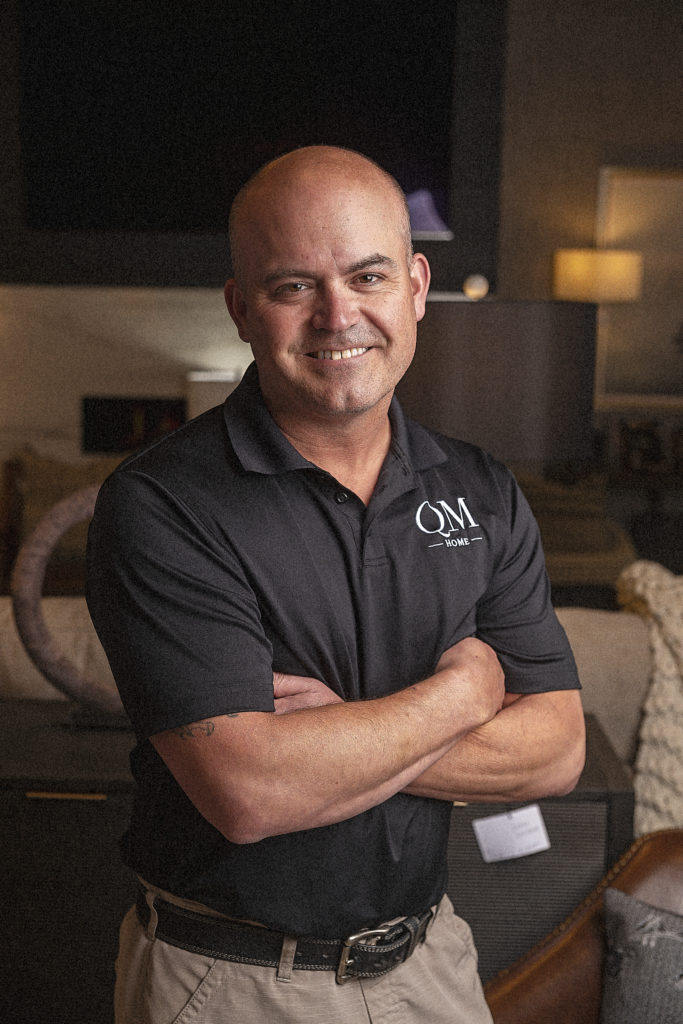 Meet Chris, the warehouse manager at the Quiet Moose. He's a Charlevoix native who's lived in Northern Michigan his whole life. For 14 months, he's helped keep our showroom and inventory up-to-date.

Chris is responsible for selecting products from various distributors to display in our showroom. But his job doesn't stop there. He also leads teams to deliver furniture to clients' homes, setting up their spaces to perfection.

When Chris isn't hard at work, you can find him enjoying the great outdoors. He loves to hunt and fish in Northern Michigan's beautiful woods and lakes. And at the warehouse, he's always training the Quiet Moose's beloved dog, Yuri.
chris@quietmoose.com