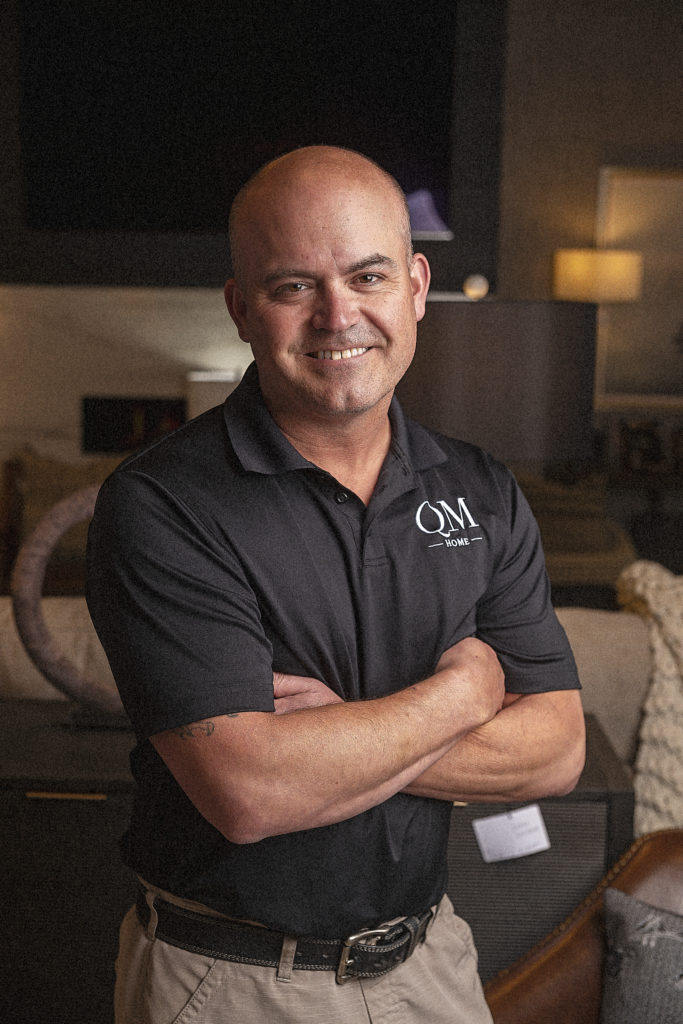 Chris is the warehouse manager at the Quiet Moose. He was born in Charlevoix and has lived in northern Michigan his whole life. He has worked with the Quiet Moose in our showroom for 14 months. Here he has helped the store keep inventory and helping the showroom stay stocked.
Chris has helped select products to send to the showroom from many distributors of Quiet Moose. Helping to transport pieces from the warehouse to the showroom is only part of his job. He has lead teams delivering pieces to the homes of clients from around the area and set up their spaces in a way they love.
When he has time, he likes to spend much of it outdoors. During the season he enjoys hunting and fishing in Northern Michigan's beautiful woods and lakes. Something he loves to do both in and out of the warehouse is training the warehouse dog Yuri.
EMAIL: chris@quietmoose.com
STORE PHONE: 231-348-5353