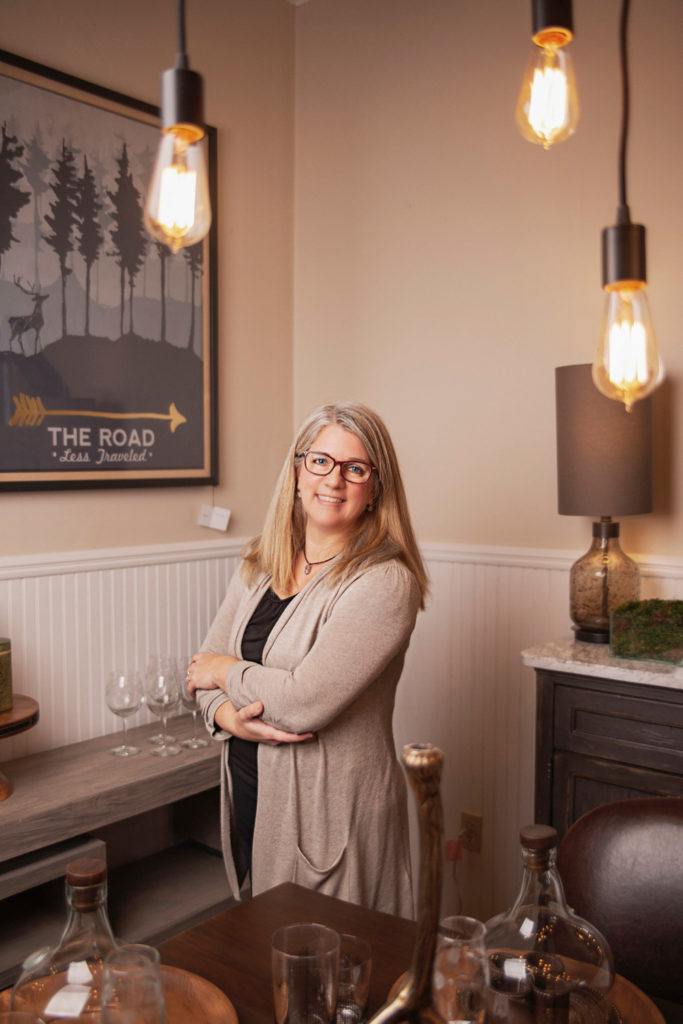 Jennifer Muller has a Bachelors in Business Administration with a Major in Accounting from Western Michigan University. She started her accounting career at Stryker Corporation, Kalamazoo MI., and then spent a few years at AAR Advanced Structures in Livonia until relocating back to Petoskey. She has owned her own Accounting Business for 15 years and has worked with The Quiet Moose for 14 years.
Jennifer and her husband Dan, of 32 years, have three boys, who she adores. Two, Mike & Kirkland, out of college, who now call Auburn Hills their home. Matthew their youngest is currently a Junior at Petoskey High School.
In her spare time, Jennifer enjoys spending time with her Daughter-in-law, Ashley, gardening, kayaking, playing scrabble, and reading a good book with a glass of wine. Her favorite wine is CA Red. Words to live by: "The things Dear Lord that I pray for, give me the grace to labour for" ~ Author Unknown.
EMAIL:
jennifermuller@quietmoose.com
MOBILE: 
231-838-4727
STORE:
231-348-5353