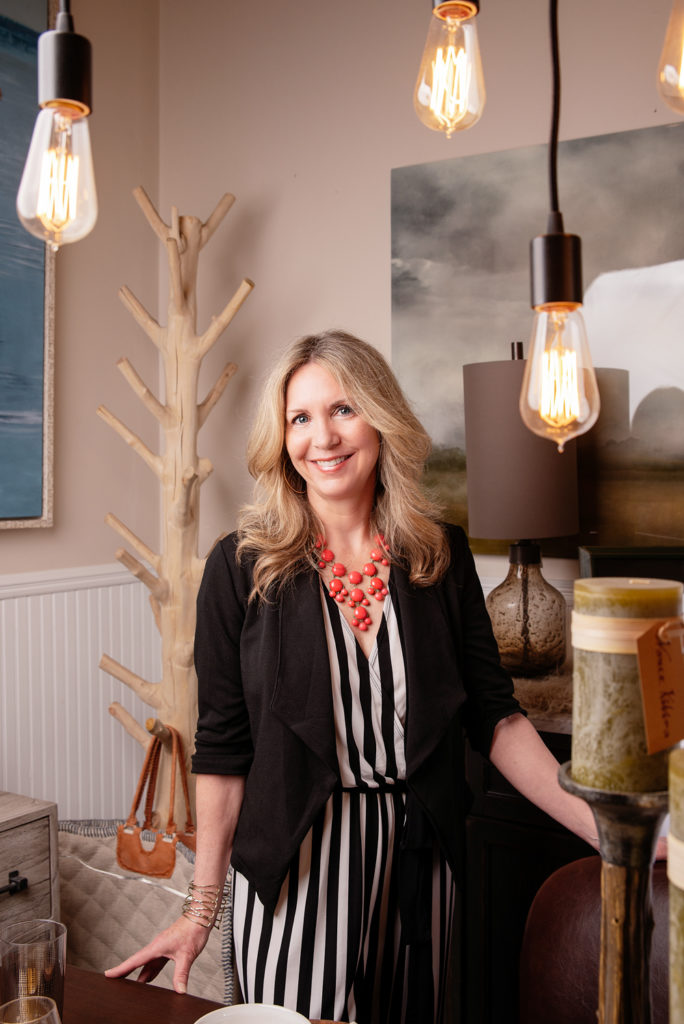 Kristyn Lent was born and raised in Wisconsin and has made northern Michigan her home since 1999. She studied Liberal Arts at Western Michigan University and the University of North Texas. After college Kristyn worked for two years as a destination representative and lived in Mexico, Curacao, St. Kitts, and St. Martin. Throughout her career, she has also lived in Dallas, Chicago, and Minneapolis. 
Following several years in travel and corporate industries, she transitioned to developing her creative side and completed an Interior Design apprenticeship through At Home and Co. in Edina, Minnesota. She found her niche and now has 20 years of extensive design experience from new builds to remodels. Kristyn places emphasis on integrating style, function, scale, and livability. Her love of travel and cultures paired with her affinity for color, textures, and furnishings fuels her inspiration and passion for design. Her attention to detail, communication, and creativity are her strengths and reflected in the ease of the design process and client satisfaction. 
Kristyn lives in Boyne City with her daughter Maya and continually soaks in the beauty and amazing lifestyle offerings of the area.
EMAIL:
kristyn@quietmoose.com
MOBILE: 
231-838-8383
STORE:
231-348-5353