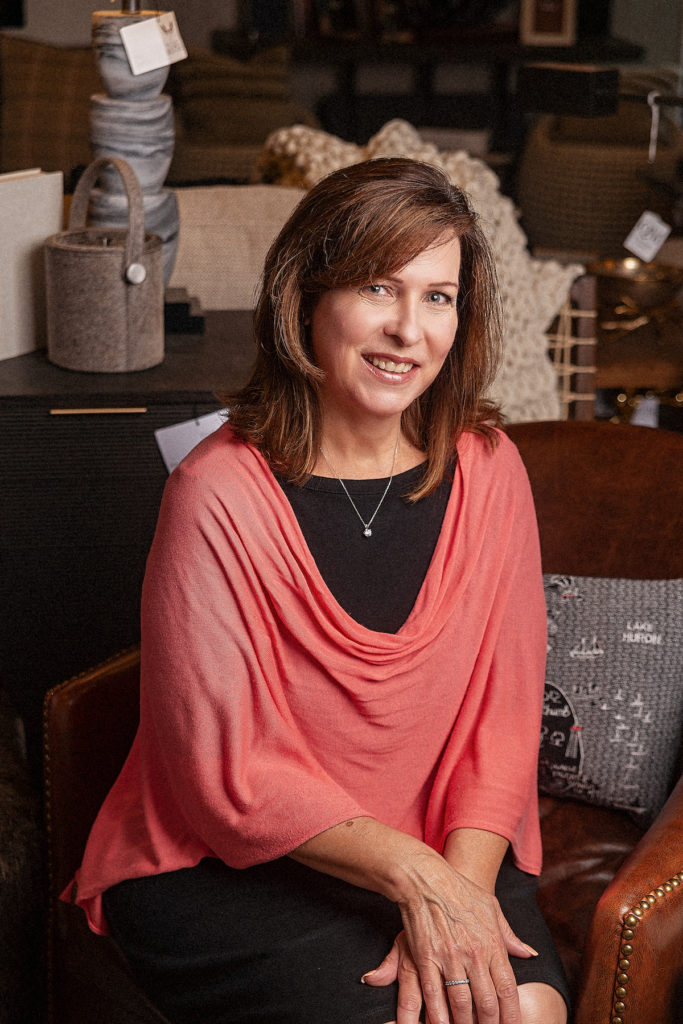 Growing up in Connecticut and West Palm Beach, Nadine studied at Southern Adventist University in Tennessee before calling Michigan home in 1990. Once settled she finished her Associate of Arts degree at North Central Michigan College and acquired her Certificate of Design at Sheffield School of Interior Design. She now resides in beautiful Harbor Springs and is the proud mother of two MSU students.
With over twenty seven years of design experience in Northern Michigan, Nadine has developed a true passion and eye for what she does. She first got her start at Puff's of Petoskey in 1994, where she went on to Pumco Interiors for another fourteen years. With her combined work experience and education, Nadine then managed the design studio at Scott Shuptrine Interiors for eight and a half years.
"As a seasoned professional, I understand how a space will serve homeowners years down the road, balancing the creative and practical sides of interior design".  Nadine prides herself on achieving results that best reflect our clients' tastes and needs.
To view recommendations from clients Nadine has worked with in the past, you can head to her LinkedIn profile.
EMAIL:
nadine@quietmoose.com
MOBILE:
231-838-9848
STORE:
231-348-5353