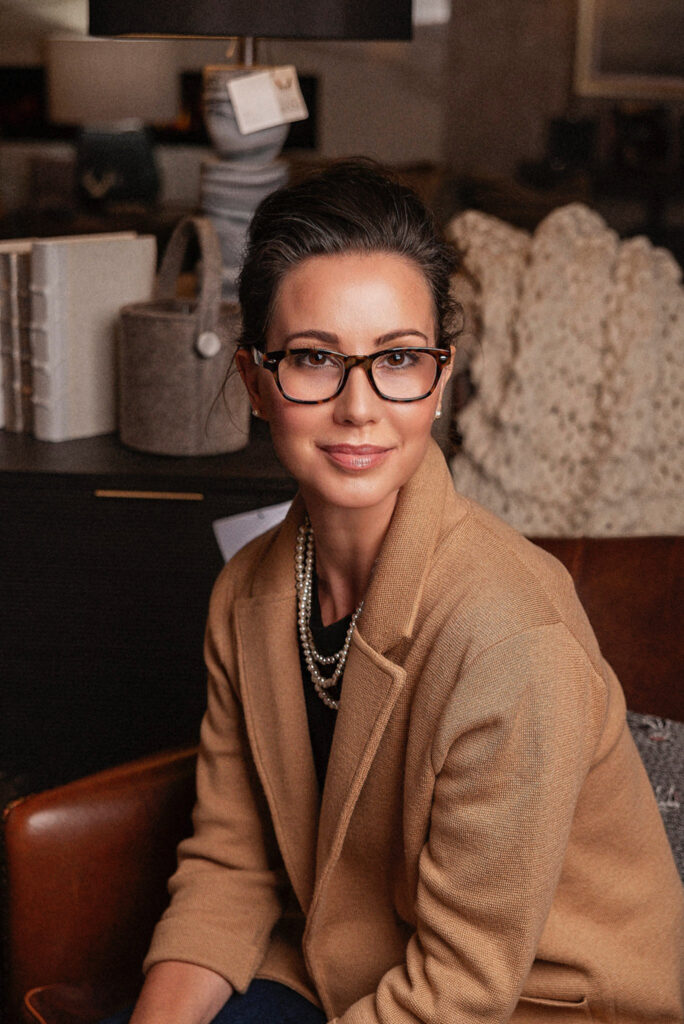 Sarah Sevin, a resident of Northern Michigan since 2017, is an expert in Interior Architecture and Design after studying at Harrington College of Design. Sarah collaborates with custom home builders to create stunning residential and commercial spaces that reflect the style and needs of the client.

A passion for design was ignited at an early age during library visits, where Sarah poured over design and architecture books with intensity. Quickly, she began developing her skills by creating sketches, and rearranging family furniture. Her love for scale and proportion was refined while touring Europe, where she learned to appreciate the beauty of natural materials in architecture.

Sarah's experience in professional design is diverse, ranging from new residential builds to renovations and retail spaces. Her emphasis on form and function creates spaces that will remain timeless and livable. Sarah's attention to detail, excellent communication, and creative problem-solving abilities are evident throughout every stage of the design process.
231-758-6565
sarah@quietmoose.com